Aikey Foundation Inc.
Helping in the Education of Future Educators™
Welcome to the Aikey Foundation
The Aikey Foundation was created in March of 2003 to honor Mr. Harry A. Aikey and Mrs. Ruth M. Aikey and their efforts to help people in their lives. Throughout their lives, they had assisted individuals who sought out to expand their horizons through higher education studies, especially in areas involving service to others or their community. Mrs. Aikey was an elementary education teacher in the Elyria, OH and Olmsted Falls, OH school districts throughout her life.
This foundation's non-profit purpose is to continue their legacy into the future by "Helping in the Education of Future Educators™" through a scholarship program, which will assist in the expansion of the knowledge of individuals concerning the world around them and all that it entails through the use of financial assistance.
Want to join us in supporting a good cause? This #GivingTuesday we are raising money for Aikey Foundation's college scholarship and your contribution will make an impact, whether you donate $5 or $500. Every little bit helps. Facebook will match a total of $7 Million in donations starting at 8:00am ET (5:00am PT) so please make your donation early in case it is eligible to be matched by Facebook. Thank you in advance for your support.
Click here to make your donation on #GivingTuesday
.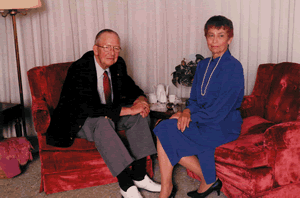 The Aikey Foundation is a registered 501(c)(3) non-profit organization.